Posted in
Local Events
@
Feb 12th 2019 12:37pm
- By Administrator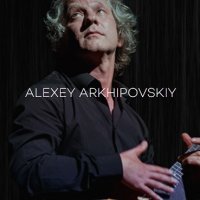 Alexey's star has been rising both in Russia and the international scene. The master musician got into the Russian book of records in 2011 when he was nominated "The best balalaika in the world".

The superior and gifted Alexey Arkhipovskiy captivates listeners with his style of playing the balalaika. Often compared with Paganini or Hendricks, he is one of those musicians who changed the listeners' perspectives and broadening the possibilities of the violin and guitar. Arkhipovskiy also formed a uniquely eclectic style merging methods of revolutionary innovation. Enjoy an extraordinary evening of music!

Free from style and genre boundaries, Alexey Arkhipovskiy is a one in a million talent.

Catch the show on April 17 at The Star Gold Coast.

Our Chevron Resort is elegantly styled. We have one bedroom apartments that have all the amenities you can expect from a top hotel. The apartments contain a large balcony or courtyard, a kitchen, laundry, a lounge room, and more. Enjoy the cool breeze from the balcony. Our one bedroom apartments can accommodate four occupants.

Aside from our cosy apartments, we also have guest facilities such as a tour desk, undercover parking, an outdoor swimming pool, barbecue facilities, cots and high chairs, and more. Cool off in the outdoor swimming pool. Let our tour desk staff help you with transport.

Our resort is a few metres from the beach. Take a peaceful stroll and catch a golden sunset. Go for a swim anytime. Grab your surfboard and surf away.

There are also excellent shopping and dining destinations nearby. Shower your loved ones with souvenirs. Shop at the trendiest stores. Treat your family to fine dining establishments from Asian cuisine to European dishes. Tasty good food and excellent service will brighten your day. Bring your family along and enjoy Gold Coast theme parks such as Currumbin Wildlife Sanctuary and Movie World.

For more detail, go to https://www.karanapalms.com.au/apartments.