Posted in
Local Events
@
Jun 6th 2015 5:03pm
- By Administrator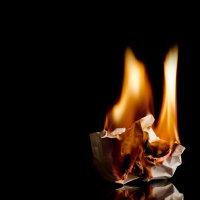 Watch All My Love at The Space from September 16 - September 19, 2015.
This is the story of Henry Lawson and Mary Gilmore's lost love. One of the nation's most popular writers and potes, Henry Lawson met his contemporary, Mary Gilmore. Mary was his perfect match, a literary icon and radical socialist. They were both heroes of Australian literature. Both had fame and renown, and both were the victims of deception. Their future as a couple was doomed.
Get a glimpse into the lives of two of Australia's most famous writers. Told from excerpts from the couple's surviving letters, Henry and Mary's forbidden relationship has been brought to the professional stage for audiences to discover.
Save the dates: Wednesday 16 September, Thursday 17 September and Friday 18 September, 7.30pm Saturday 19 September, 1.00pm and 7.30pm.
If you are planning to attend this event, you may want to stay at our Chevron Apartments. Our resort is just a few minutes away from The Arts Centre Gold Coast.
We have one bedroom apartments which are fully equipped with kitchen facilities, laundry facilities, ceiling fans, television, air conditioning (fees apply), a spacious balcony or courtyard, and more. Our one bedroom apartments feature one queen sized bed and one double sofa bed. Our one bedroom apartments can accommodate a maximum of four guests.
Our resort is conveniently located near some of the best shopping and dining destinations. The most popular shopping centres are just minutes away from our resort. Be sure to visit Pacific Fair Shopping Centre, The Oasis, Marina Mirage, Harbour Town and many others all just minutes away from our resort.
Our resort is close to some of the most popular restaurants, cafes, bars and bistros. Go on a gastronomical food trip and try the exciting selection of restaurants, cafes, bars, and bistros.

For booking information, please visit http://karanapalms.etourism.net.au