Posted in
Local Events
@
Dec 24th 2013 11:10pm
- By Administrator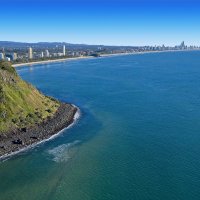 See the rising sun on the first day of the Chinese New Year on a Hot Air Balloon.

Celebrate the Chinese New Year with a fiesta of balloons as well as a champagne breakfast at O'Reilly's Vineyards.

Float over the stunning scenery of the Gold Coast hinterland and see Australia's best horse properties.

Take lots of pictures and see various coloured hot air balloons. Plus, you also get the chance to taste wine for free.

Hot Air Balloon Gold Coast is the official operator of the Hot Air Balloon for the Chinese New Year.

Float up towards the sky and see the sun rise over the Gold Coast's majestic rolling hills. Enjoy jaw-dropping views of Lemington National Park, Mt Tamborine. Then, see the eastern heavens shimmer thanks to the tall towers of the Gold Coast skyline.

The Chinese New Year on a Hot Air Balloon event will take place on January 17, 2014 to February 9, 2014 at Surfers Paradise, Broadbeach, Main Beach, Nerang. The event is a quick drive from our Self Contained Apartments Gold Coast.

Cost for one adult is $250.

For more information, go to http://www.hotair.com.au/goldcoast/.

Book your stay in our Self Contained Apartments Gold Coast by visiting http://karanapalms.etourism.net.au/.