Posted in
Local Events
@
Apr 22nd 2019 9:17am
- By Administrator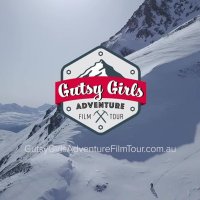 Catch these delightful shows that will inspire and entertain you. These films and plays spark a celebration of life and all the emotional journeys we experience.
Gutsy Girls Adventure Tour 2019
Enjoy two full hours of life-affirming films that celebrate women who take risks and go on adventures. Made by independent filmmakers, the international films speak volumes about women's strength. The unique films cover various lengths and genres. The films will resonate with women who love the outdoors. These films capture the drive and daring of women who love adventure.

Included in the tour is a film about Samantha Gash, a runner who has a goal of running across India. There is also a film about an Australian paddler who has big ambitions. Two long haul cyclists take on a tough endurance bike race. Snow bikers show what dreams can do.

The films commemorate the female's spirit that yearns for adventure. All sexes can appreciate the Gutsy Girls screening. The movies are about diversity. The tour puts the spotlight on these women who conquer challenges and take on the world.

Catch the Gutsy Girls Adventure Tour 2019 on July 27 at Home of the Arts.
Short+Sweet Theatre
Short+Sweet is back with new performances that will entice you. Now on its 11th year, Short+Sweet continues to tell exciting stories all in ten minutes.

Run the gamut of emotions and explore diverse subjects. Each play is less than ten minutes, but that is more than enough. Audiences get to vote on the play that deserves to be seen at the Gala Finals. Catch Short+Sweet Theatre from July 25 - 27 at Home of the Arts.

Our Chevron Resort is near the venue.

We have one bedroom apartments that are perfect for holidaymakers. Go ahead and book your stay at our resort and have a fantastic time.

For details, visit https://www.karanapalms.com.au/apartments.