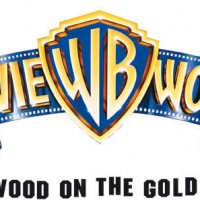 If you've watched Batman, Austin Powers and the Scooby Doo movies, now is your chance to experience all these films in one theme park.

The Warner Brothers Movie World is the only movie-related theme park in Australia. The park contains a slew of movie-themed rides and attractions all of which range from roller coasters, motion simulators and slow river rides.

Expect to also see costumed characters performing and patrolling through the park. Take pictures with Marilyn Monroe, Batman, your favorite Looney Tunes characters as well as The Mystery Inc. Gang. The streets also abound with skits, shows, singing and movie-themed floats.

When you enter Movie World, you will be given a park map where the latest show times are listed. Warner Bros Movie World is open any day of the year except Christmas and Anzac Day.

See what these people have to say when they visited Movie World.

Senior Trip Advisor Contributor "GerardvanBalveren" finds Movie World as "rollercoaster heaven."


"Most of my visit was spent in the junior section of the park which was full of attractions for the younger visit. The park is rollercoaster over load so if you are a fan of pulling G's this is the place.
The street parade is great and some of the street shows are fun too. The food is expensive as per all parks.
The three park pass is the best value."

Trip Advisor Reviewer "Lauren7167" has been to Movie World and feels it is not "kid-friendly."

"Basically, if you were a rollercoaster addict, then Movie World is the place for you. But, it's not as kid friendly as you think. I was expecting the theme park to be massive and full of fun, but to be honest, I was only there for 1.5hours. The whole park lacked everything to do with fun. It looked empty and deserted. They have replaced rides with an arcade and hopeless games (such as fishing for ducks or throwing darts at balloons). 
Also, take a packed lunch, as the food there is just processed fast food."

Another Trip Advisor Contributor "Jessdoit" finds Movie World as an average theme park.

"I've been to Movie World many years back and now that I visited again, I find that it wasn't much different. It was quite disappointing as some of the rides were closed for maintenance and the choice of eateries is very limited."

What is your experience at Movie World? Describe your experience in the comments section below.

Movie World is located at Pacific Motorway
Gold Coast
Queensland 4210
Australia. It is less than thirty minutes by car from our Self Contained Apartments Gold Coast.

For more information, go to http://movieworld.com.au/ or call +61 7 5573 3999.

Book your stay now at our Self Contained Apartments Gold Coast by visiting http://karanapalms.etourism.net.au so you can be near Movie World.