Posted in
Local Events
@
Mar 11th 2019 4:21pm
- By Administrator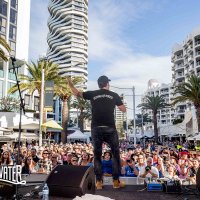 There are music events to look forward to on the Gold Coast. Here are two music events happening in June and July.
Groundwater Country Music Festival
Put on your boots and gear up for Groundwater Country Music Festival. This festival is free. Saddle up and enjoy the music from July 26 to 28.

The festival used to be known as Broadbeach Country Music Festival. It will still take place in Broadbeach. The festival is known for bringing top homegrown and international artists together to deliver an incredible show. Discover new talents and enjoy country favourites. Enjoy three whole days of lively entertainment.

The show will be from 10 am to 10 pm for three days from July 26 to July 28. Head over to Broadbeach and enjoy the best of country music. If you're into country or even a music lover, you should not miss it.
Hussy Hicks + Kristy Lee at BBQ Bazaar
Hussy Hicks is a force to be reckoned with. The band is composed of strong women who have developed quite a following locally and internationally. Their fans love their music. They're even better live. Don't miss their live performance on the Gold Coast at BBQ Bazaar.

Julz Parker is a solid guitar player who is recognised for her talent. If you like Jimmy Page, you'll love her style as well. Leesa Gentz is known for her amazing stage presence and powerful vocals. A consummate performer, Leesa can hold an audience captive to her spell.

Special guest performer Kristy Lee will join Hussy Hicks.

Catch the show on June 22 at BBQ Bazaar.

Our Chevron Resort is in Chevron Island close to the venues.

Our resort has one bedroom apartments which have facilities for your convenience. For four guests, our apartments are suitable for families.

To learn more, go to https://www.karanapalms.com.au/apartments.