Posted in
Local Events
@
May 13th 2019 8:56am
- By Administrator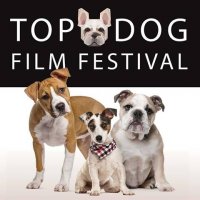 Catch these much-anticipated shows at Home of the Arts. Short+Sweet Cabaret promises to be funny, sexy and surprising. Have a great time and watch it with your favourite pals. Top Dog Film Festival offers insightful short films about these beloved canines. If you're a dog lover, you should not miss the festival.
Short+Sweet Cabaret
Cabaret is the new "it" thing. Enjoy the Short+Sweet Festival and treat yourself to a line-up of bold and hilarious cabaret. Book your tickets and enjoy the provocative show.

The unpredictable shows can include sexy songs and naughty comedy or even some raunchy burlesque. Each act is only ten minutes or less. Enjoy bite-sized cabaret and then vote for your favourite acts. The winning act will be declared in the Gala Finals.

A whole story can be told in ten minutes. Kick back some drinks and enjoy the show. Catch Short+Sweet Cabaret on July 27 at Home of the Arts.
Top Dog Film Festival 2019
Top Dog Film Festival returns and puts man's best friend on the spotlight once again. Don't miss these exciting films that feature our favourite furry friends. The festival features independent short films from around the world. The films highlight the bond between humans and dogs. The unique and exciting stories capture the friendship between humans and dogs.

A two-hour cinematic commemoration, the carefully chosen films are canine-themed. Up and coming directors give their take on the subject. Featuring soulful and inspiring stories that are universal and resonant to dog lovers, catch the Top Dog Film Festival on July 27 at Home of the Arts. Our Chevron Apartments are near Home of the Arts.

We have one bedroom apartments that feature a balcony and a kitchen. The convenient amenities ensure that you have a delightful stay at our studios.

Visit https://www.karanapalms.com.au/apartments.