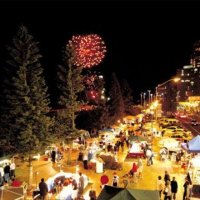 Off to unleash the hidden treasures of Surfers Paradise? Planning your ideal family getaway? Karana Palms Resort invites you to include a shopping spree at this year's beachfront night market into your travel itinerary. Nestled in the exquisite Chevron Island, our resort is one of the Gold Coast's best kept secrets. We are your perfect travel partner as we always enjoy adding thrills to your Surfers Paradise Resort Accommodation.

We at Karana Palms offer family-friendly accommodation that suits all the needs of each family member. Lots of interesting activities in many amusement parks, recreation centres, and dining and shopping destinations await our guests. Kids and adults alike can surely enjoy the fine sandy beaches and the natural attractions that conquer this holiday destination.

The Beachfront Night Market

This evening retail therapy every Wednesday and Friday lets you explore more than 100 stalls, boutiques and novelty shops lining up on a half kilometre beachfront esplanade, along the Surfers Paradise Foreshore (north and south of Cavill Mall).

Experience some shopping spree at the paradise's beachfront night markets.

Live entertainment, good music and great foods reign over the place to set a more relaxed mood. Its active scene and lively atmosphere are perfect for shopping enthusiasts who are looking for some gift ideas or premium products ranging from fashion artworks, crafts, accessories, beauty and personal care products, homewares, and a lot more. You may also opt to grab keepsakes for your family and friends back home.

This beachfront market is considered as a haven for many bargain spotters, after-dinner strollers, shopaholics and casual beach walkers at night.

Pamper yourself on your next holiday escape. Make Karana Palms Resort your holiday home and be ready to experience extreme fun and adventures on your next Surfers Paradise Resort Accommodation with your family.

Book with us by going to our page http://karanapalms.etourism.net.au/ and get the best holiday deals.