Posted in
Accommodation
@
Feb 27th 2015 3:30pm
- By Administrator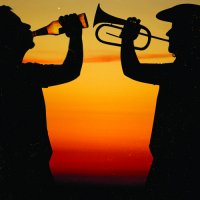 It's Anzac Day this week, that's my day, that's the old Diggers' day.
What is the meaning of Anzac Day? For war veterans like Alf Cook and his friend Wacka Dawson, it's the chance to commemorate history, celebrate heroism and conjure national pride. For Alf's son Hughie, Anzac Day flies the flag for a very different reality, one that brings the dignity of our Diggers to its knees and into the gutter – via one too many down the pub.
Alan Seymour's landmark Australian play returns to the stage to incite as much passion as ever. The One Day of the Year looks at our national legend through the eyes of generation, class and character. On the 100 year anniversary of the Gallipoli landing, HIT Productions brings a thoroughly fresh take on this truly Australian classic.
Warning: Contains strong language and adult themes
On April 23, 2015, catch The One Day of the Year at The Arts Theatre, The Arts Centre Gold Coast.
If you are planning to watch the show, you may want to book our Chevron Resort. Our apartments are just a few minutes away from The Arts Centre Gold Coast.
We have one bedroom apartments that are fully self contained and complete with all the amenities you will need. Apartment amenities include a large balcony or courtyard, laundry, air conditioning (extra charges apply), TV, ceiling fans, and a double sofa bed in the lounge room. The rates are for two people, but the room can actually cater to a maximum of four guests. Prepare sumptuous meals in your very own kitchen. Catch your favourite television programmes even when you are on holiday. Kick back and relax in the lounge room with your friends. Head over to the large balcony and enjoy the amazing views of the city. Ideal for families, friends and business travellers, book our apartments today.
For booking information, please visit http://karanapalms.etourism.net.au
Image Source : The One Day of the Year