Posted in
Local Events
@
Jan 23rd 2019 2:57pm
- By Administrator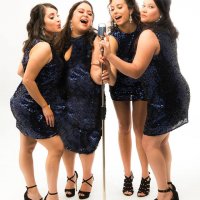 One of Australia's favourite plays, The Sapphires is back. The critically-acclaimed play, film and soundtrack album is well-loved by audiences. It seemed only natural to take it a step further and launch a national tour of Australia. Bringing all the energy, vibrancy and poignancy of this story, audiences can now enjoy The Sapphires as it is performed in stages across the nation.

Tony Briggs, the writer, intends to deliver the most personal telling of The Sapphires as he brings it to a bigger audience.

Four young women from regional Australia who are fans of country music have a chance to change their lives. With a little help from sequins and microphones, they find a bigger audience and spread the joy of music during the hellish Vietnam War.

The Sapphires is a charming, heartfelt tale based on the true story of Tony Brigg's mother. It is about the excellent path of four Yorta Yorta Women, who reveal their Motown soul as they sing through personal change reflected in their lives and society. This vibrant and dynamic play inspires dreams and life affirmation.

Catch The Sapphires at Home of the Arts from March 15 – 16. Our Chevron Resort is nearby the famed Home of the Arts.

We have one bedroom apartments that feature a large balcony or courtyard. Take in the gorgeous aerial views. Prepare snacks in the kitchen. Four guests can comfortably fit in the studio. Our apartments are equipped with all the amenities you will need.

Aside from our comfortably sized apartments, we also have guest facilities for your comfort and convenience. Swim in the outdoor swimming pool and relax for a while. Create a barbecue meal with the use of our barbecue facilities. Approach our tour desk for any concerns.

For booking information, please visit https://www.karanapalms.com.au/apartments.